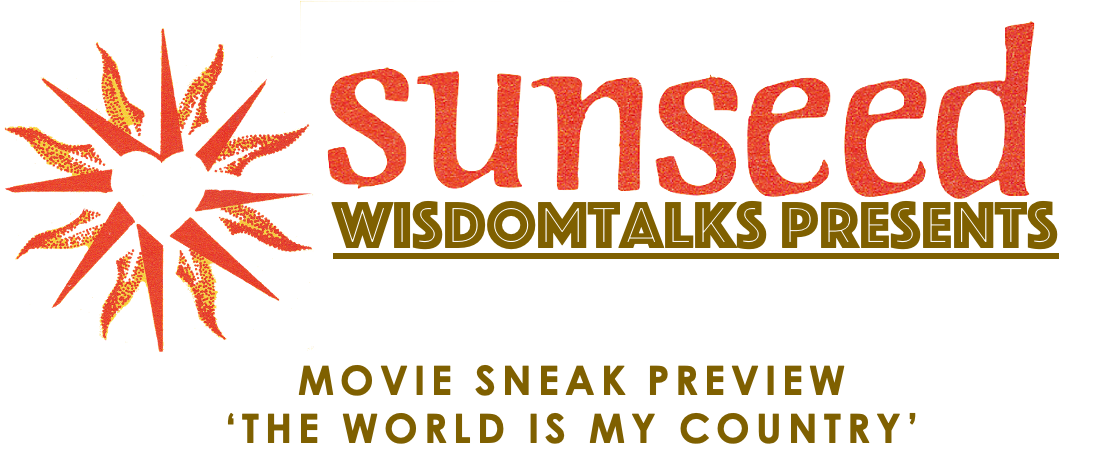 When he was Director of Programming for HBO, Greg Rhem said:
"Minutes after pressing play, THE WORLD IS MY COUNTRY was off to an unlikely start: a rainbow audience of kids watch as a 90-year old grandad hobbles onto a Charlie Chaplin stage.

As the film progressed, I was drawn in by Garry Davis' extremely unique story, with its infectious idea that managed to spark Albert Einstein, Eleanor Roosevelt, Albert Camus and 20,000 Parisians into a mighty movement: "World Citizenship!" Garry had the innocence of a Forest Gump or Zelig. But was an honest-to-goodness real-life person-- with such purpose, common sense and guts-- blew me away. How could this guy be real? And yet, there he was in black-and-white archival, a part of world history! In the end, I was definitely taken with Garry's amazing story, because in a world torn apart by walls of fear, divisions and hate, his message of "World Unity" is something we all need to embrace. Garry may well be giving us, as Martin Sheen says in his intro, a "road map to a better future."

-- GREG RHEM, former Director of Programming, HBO Documentary Films, now Creative Consultant, Bronx Brain 64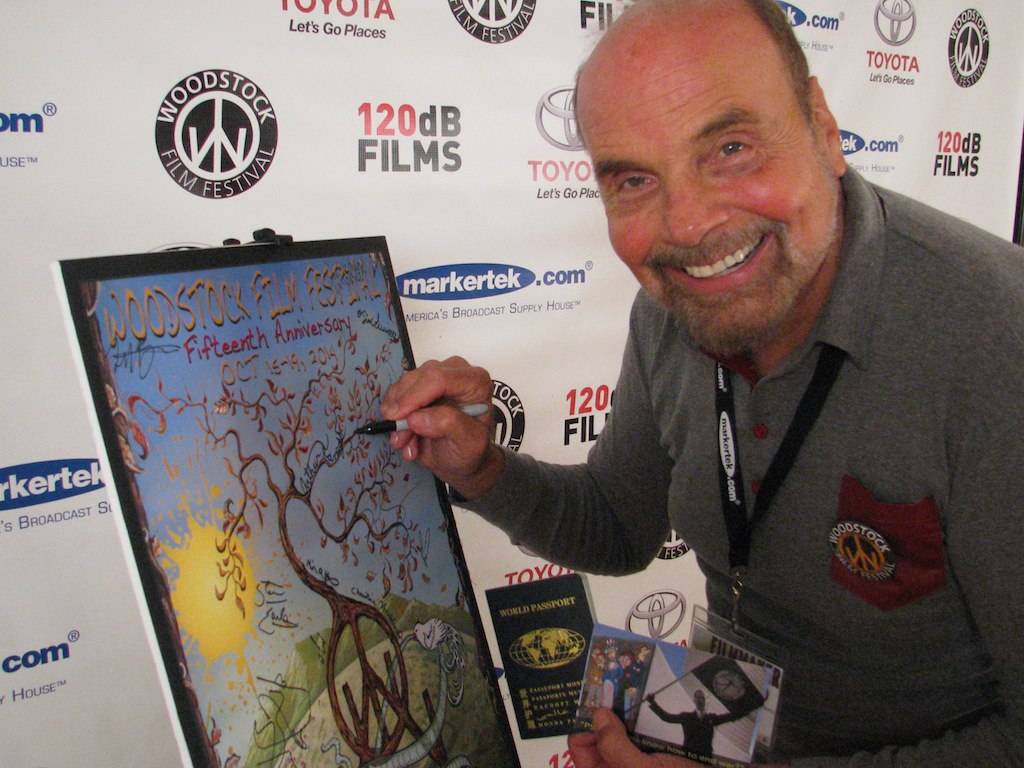 ARTHUR KANEGIS is President of Future WAVE, Inc., a nonprofit organization dedicated to shifting our culture of violence to a culture of peace. He is the Director/Producer of "The World Is My Country" about the amazing adventures of World Citizen # 1 Garry Davis. Prior to producing the feature-length documentary, he produced the award-winning short film on the same subject: "One! The Garry Davis Story" and wrote an award-winning screenplay for a narrative feature as well. Before that, Kanegis produced "War Without Winners" narrated by Paul Newman and filmed by Haskell Wexler - a compelling TV documentary on the nuclear war issue. For the 1983 ABC TV special "The Day After", Kanegis researched nuclear war bomb-damage effects different distances from the epi-center so the production crew could accurately design the sets. He also produced a PSA with Paul Newman that ABC affiliates ran immediately after the show. The show had the largest TV audience of any made-for-TV ever -- over 100 million in the US and over 200 million in Soviet Union. Ronald Reagan credits it with convincing him that nuclear war was unwinnable, leading to his negotiating and signing arms-limitation agreements with the Soviet Union. Arthur started his career with the American Friend's Service Committee where he co-produced "The Automated Airwar' "The Post-War War" and other materials that were effectively used in the movement to end the Vietnam War. Arthur has also been a radio host, journalist and visionary writer -- on a lifelong mission to use the power of film to help inspire the world toward a peaceful and positive future.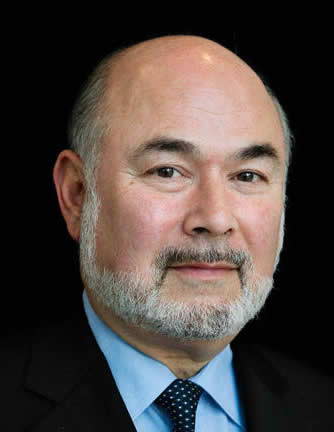 Mr. Granoff is an attorney, author and internationaladvocate emphasizing the legal and ethical dimensions of humandevelopment and security, with a specific focus on advancing the rule oflaw to address international security and the threats posed by nuclearweapons. He serves on numerous governing and advisory boards including:Lawyers Committee on Nuclear Policy, Fortune Forum, Jane GoodallInstitute, the NGO Committee on Disarmament, Peace and Security,Parliamentarians for Nuclear Nonproliferation and Disarmament, andMiddle Powers Initiative. He is a recipient of the Rutgers UniversitySchool of Law's Arthur E. Armitage Distinguished Alumni Award and a 2014nominee for the Nobel Peace Prize.

He is theSenior Advisor and United Nations Representative of the PermanentSecretariat of the World Summits of Nobel Peace Laureates, Ambassadorfor Peace, Security and Nuclear Disarmament of the Parliament of theWorlds Religions, former Adjunct Professor of International Law atWidener University School of Law, and Chair of the Task Force on NuclearNon-proliferation and Advisor to the Committee on National Security ofthe International Law Section of the American Bar Association.

Mr.Granoff is the award-winning screenwriter of The Constitution: TheDocument that Created a Nation and a prolific author. He has been afeatured guest and expert commentator on numerous radio and televisionprograms, and has presented expert testimony in the Parliaments ofCanada and the United Kingdom as well as the US Congress and the UnitedNations.Mr. Granoff earned his BA (cum laude) from Vassar College andhis Juris Doctorate from Rutgers University School of Law.
Source: https://gsinstitute.org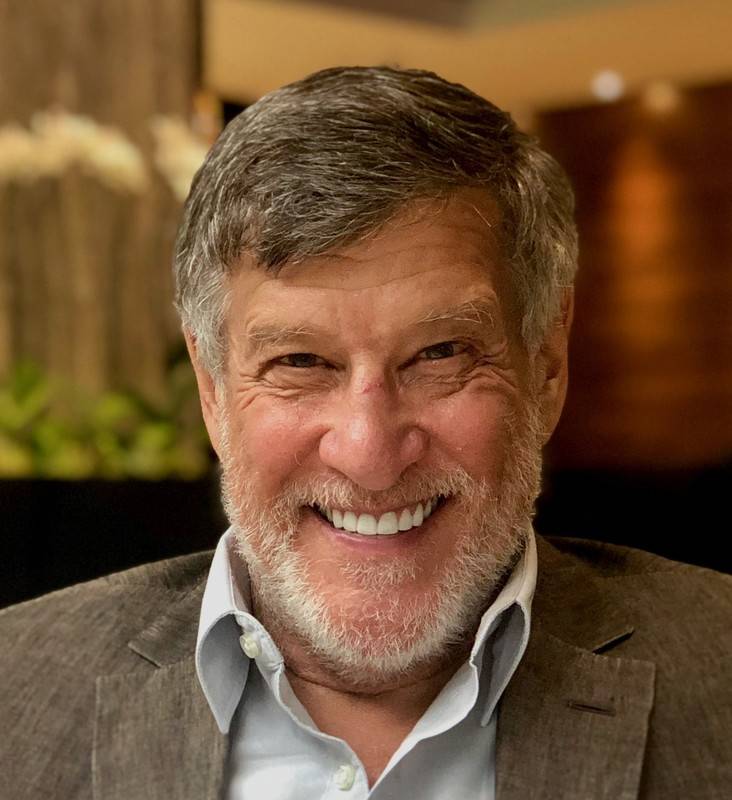 Amertat Cohn is an award-winning American filmmaker, a businessman, a spiritual leader, and producer-director of Sunseed The Journey (2019). Amertat began his career in visual media at 15 as photo instructor at a summer camp and then photo editor and photographer in high school. He graduated cum laude with a Bachelor of Fine Arts from Wesleyan University, Middletown Conn., in 1965. While there, his photo art was exhibited at the Davidson Art Gallery, and he made his first film as part of its film studies program. He entered the Masters Film program at UCLA in 1965 but dropped out the next year during the "summer of love" and moved to San Francisco. There he began a lifelong study of meditation, yoga, mystic arts, Sufism, and the esoteric traditions of the world's religions, all while working in the top documentary film unit in the USA at KQED Public Television.His films at that time included From Protest to Resistance, Fidel, The Krishnamurti Lectures series, and A.C.T. Now (1968) which received a Cine Golden Eagle award for direction. He began filming Sunseed, the acclaimed documentary of the world-wide New Age awakening in 1970. He took on the name Amertat, which is the name of a Zoroastrian archangel (his birth name was Fredrick), as given to him by his spiritual guide, Pir Vilayat Khan, while making the film. He received a Master of Fine Arts from UCLA Film School in 1973 for his direction of Sunseed. Its first showing was at the Palace of Fine arts, San Francisco in 1974 and later had its New York premiere at the Whitney Museum in New York City in the New American Filmmakers series, where it became the most viewed film in the history of the series.He has directed several other documentary films, Wynn Bullock Photographer, Sister, Zen in America, and Elliott Porter's World for which he received his second Cine Golden Eagle award. His photographs were exhibited as part of a group show at the Montserrat Gallery in New York in 2017. In other endeavors, he has created a successful international distributorship and marketing company for Herbalife Nutrition (1998-present) and ascended to the Chairman's Club by becoming one of its top 50 independent distributors in the world. Amertat is a student of many of the world's great traditions including Sufism, Judaism, Islam, Hinduism, Buddhism and others. He has lived in the USA, France, Italy, Greece, Turkey, India, and in Kuala Lumpur, Malaysia, since 2006. He also maintains a residence in New York City.